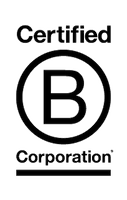 B Corporation
Cielo Hammocks is the only hammock company in Mexico certified as a B Corp (Sistema B) and the 8th Mexican company certified under this program. We have also been awarded "Best for the World in 2015, 2016 & 2017 for our work in the Community.
Cielo Hammocks is not just a hammock company; we are an instrument of change in our region, seeking to transform the lives of weavers and provide opportunities for their children.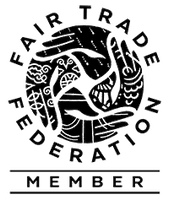 Fair Trade Federation
Cielo Hammocks is a member of the Fair Trade Federation. The company went through a rigorous process of selection and accreditation to become a member of Fair Trade. We see our hammocks as an instrument of change in the communities we serve, where we strive to empower indigenous Mayan women.
The 9 principles of fair trade in CIELO HAMMOCKS

1.- OPPORTUNITIES
Cielo Hammocks is concerned with creating job and growth opportunities for its employees. Through a business based on sustainability, the company gives artisans social and economic support through educational programs, health and productive projects to expand their business, making them feel like the engine of the company.

2.- TRANSPARENT RELATIONS
The company always cares to maintain stable relationships with all its members taking it to a more personal level. Working together with our weavers and with excellent communication and constant visits we create a close bond that motivates them to carry out their work. If something goes wrong, Cielo Hammocks intervenes to fix the problems that may arise.

3.- TRAINING
Cielo Hammocks is in favor of economic independence and self-sufficient businesses. That is why he decides to encourage artisans in their businesses by introducing them to the market, providing economic and technical support so that they can achieve success independently.

4.- PROMOTION OF FAIR TRADE
Due to the conditions of the current trade, Cielo Hammocks is concerned with the promotion of Fair Trade for both our customers and our craftsmen, instilling that for any economic activity that is carried out, it must be carried out with good practices demonstrating that it is always come to good results.

5.- FAIR WAGES
We are aware of all the work involved in the development of our products, so Cielo Hammocks promotes the idea of ​​fair payment to all. That is why we fight against discrimination and distribute all resources equitably and equally for everyone without leaving anyone out.

6.- SAFE WORK ENVIRONMENT
Cielo Hammocks is aware of the value of the company's personnel, so it always makes sure to provide the best working conditions to all employees, motivating them to perform their tasks correctly and efficiently. We put aside taboos, accepting any person in our company regardless of sex, sexual orientation, nationality, religion, political ideology, etc. Making them feel part of the family and achieving an adhesion of all the members of the work team.

7.- RIGHTS OF CHILDREN
The company is in charge of defending the rights of children, always striving to improve the quality of life of the children of our craftsmen. We are against child labor exploitation.

8.- CARING FOR THE ENVIRONMENT
Cielo Hammocks, always committed to sustainable development, is responsible for not compromising or endangering the environment, promoting this ideology to all members of the organization, always seeking the use of resources that do not harm or destroy the ecosystem. to save energy and recycling office and packaging materials.

9.- INTERCULTURAL RESPECT
As part of the essence of the company, Cielo Hammocks seeks the preservation of cultures, establishing a model that respects a millenary tradition as part of a cultural heritage. Moreover, the commercial outlet of this craft allows the preservation of Mayan traditions and customs.